Welcome to Thanos Cardgames web site !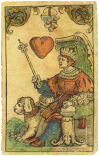 In this site you will find that card game you were searching for years, or the others you were playing with your grandmother!
It is also not a bad idea to start playing some unusual game from the ones found here!
The games are completely freeware. If you want to make a donation, make it to the Doctors Without Borders. Thank you in advance.
Drop me a note if you like the games. If you have any question not answered in the FAQ section, you can contact me.
Quick link to Win10-Win8 compatible versions of the games for individual downloads:  http://sabercathost.com/folder/1939/thanoscardgames
---- Proudly carrying the software.informer badge ----
Stay tuned: Like our Facebook page now, and be updated for all the latest news and game versions: